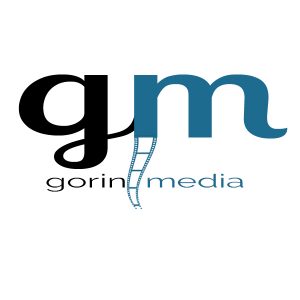 Producing unscripted, documentary, reality, lifestyle and adventure programming for broadcast, cable & online.
Documentaries can raise awareness and educate, they can motivate audiences to think critically and be actively engaged citizens. Indeed social impact is often a big part of what makes a documentary successful, not just in terms of ratings but for their ability to enlighten audiences about social issues, ask provocative questions and provide a platform for important ideas. At GorinMedia we're dedicated to using the power of stories to raise social consciousness and accelerate change. Our goal is to illuminate subjects, not with "talking heads" and "b-roll", but to document and persuade by creating a distinctive vision expressed through cinematic camerawork, compelling voices and evocative story-telling.
Specializing in the creation and production of docuseries and non-fiction lifestyle and adventure programming, GorinMedia is well versed in a variety of genres including crime & justice, celebrity, science, adventure and the arts. Hour-long specials for NBC included the first prime-time interview with Howard Stern; an exclusive prison interview with Jeffrey Dahmer; in-depth profiles of Carly Simon, Barbara Streisand, Angelina Jolie, Salma Hayek, Meg Ryan, the cast of Will & Grace, Joan Collins, Heather Locklear, Harry Connick Jr. and Gov. Ann Richards. Productions also included Discovery Channel's Eco-Challenge in Morocco and the production of the weekly series, Smithsonian Spotlight, for the Smithsonian Channel. Awards included a National EMMY, two Headliner Awards along with multiple nominations.
Advertising tells a consumer what you want them to buy; branded content tells consumers what you stand for. If you have a message that needs to break through the static, then you should be creating content that's either thought-provoking or provides accurate, timely information that enables people to better navigate their world. And what better way to do that than with a video that tells your story visually and taps an emotional vein? By thinking strategically as well as creatively, GorinMedia produces videos that will reimagine your message, grab eyeballs, and engage viewers. Authenticity is the key and beautifully produced and told stories is the hallmark of what we do.
It's been said if any company today doesn't have a corporate video on their website, they simply don't exist. And for good reason. Research shows that an online video is 50 times more likely to hit the front page of a Google search than a simple text site. That's why GorinMedia brings the same story-telling expertise used to produce documentaries, to telling the story of your business in a clear, succinct and engaging manner. We'll work with you to define your audience; script a narrative that makes an emotional connection; and share what you believe, not just what you do. Remember, adding video to your website dramatically improves the volume and quality of web traffic from search engines, not to mention increasing both time spent on your site and click through rates, along with a significant reduction in bounce rates.
GorinMedia

+

 Image Factory DC
TOTAL CREATIVE AND PRODUCTION SERVICES
GorinMedia is a full-service production company founded by producer Tim Gorin to create unique and impactful video content for broadcast, cable and digital distribution. Tim Gorin has been a network television producer for over 25 years, creating hundreds of memorable and award-winning stories and shows. His story-telling skills, creative direction, careful attention to detail and journalistic integrity has earned him national recognition.
What is the connection between GorinMedia and Image Factory DC?
We are proud to announce a unique collaboration between GorinMedia and Image Factory DC to provide a full range of production services for our clients, from concept to deliverables, all under one roof. Together we offer expert creative and technical support for the production of non-fiction, docuseries, reality, lifestyle and adventure programming.
Would it be possible to have Tim Gorin produce my video project but use a different post-production facility?
Yes, there's no problem if you prefer to collaborate with Tim Gorin to produce your project and still use the post-production facility and/or editor of your choice. Of course, by also bringing your project to Image Factory DC we can maximize creative continuity and offer clients the most competitive rates.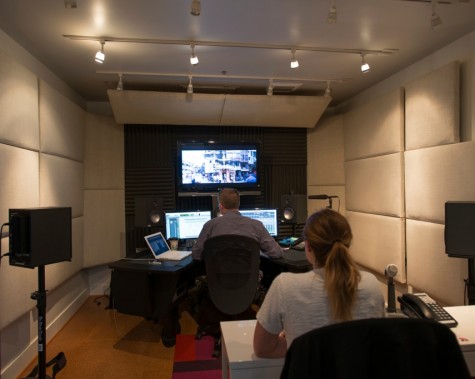 Production Services
Image Factory DC is a dynamic production facility based in Silver Spring, MD offering complete production services including field or studio acquisition, editing, animation and deliverables. Audio mixing and sweetening provided by Defacto Sound.
Camera packages including two RED Scarlet Mysterium-X 4K
Optics:  8-piece collection of Zeiss© compact prime lenses
Graphics and Animation using the complete Adobe CC Suite along with CINEMA 4D Studio for the creation of advanced 2D and 3D graphics, motion graphics and advanced character animation
Seven edit suites featuring either AVID or Adobe Premier Pro digital non-linear edit (NLE) systems, all with shared media storage for multi-room edits and secure backup
DaVinci Resolve color correction suite for real time grading that has become the standard in post production.
Five Defacto Sound audio mix suites for state-of-the-art sound design and sweetening. Each suite features AVID ProTools to compose, record, edit and mix high quality music or sound and narration.
An in-house staff of editors, writer/producers, Creative Director, Directors of Photography.
"There are no rules in filmmaking. Only sins. And the cardinal sin is dullness."
– Frank Capra