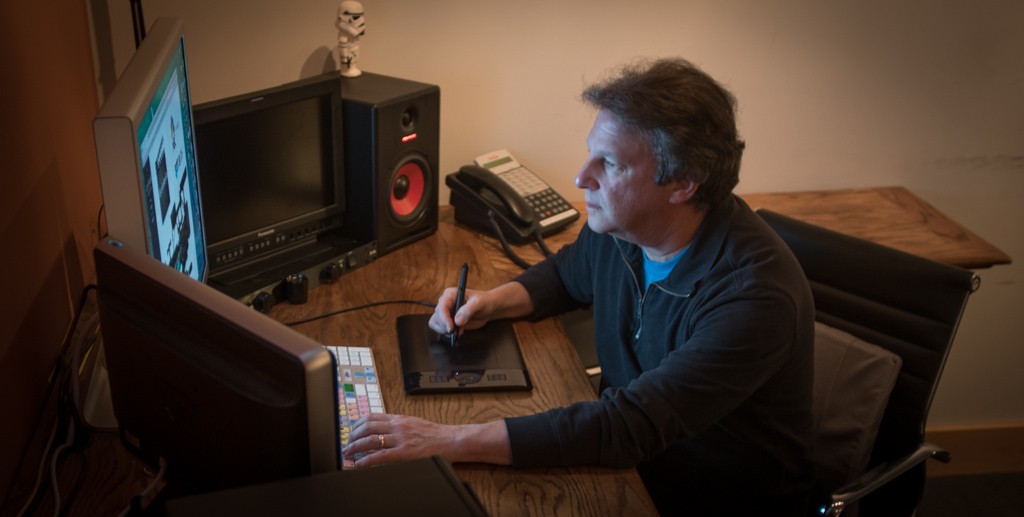 Partner & Senior Editor
Bob Kanner has been producing and editing projects for domestic and international clients for over 35 years. He has extensive experience editing documentary, series, and feature programming. He is proficient in high definition editing and is experienced using Adobe Premier Pro, Avid and Final Cut Pro software platforms.
Bob's current clients include Video/Action; Discovery Communications, Inc.; The Red Cross; Berenson Communications, Inc.; Travel Channel; Betsy Cox Productions; PBS: Religion & Ethics; The Smithsonian Channel and various other production houses in the area.
Over the years, Bob has received five local Emmy awards and numerous TELLY awards for excellence in programming. His work has been recognized by NATAS and he edited the national Emmy award-winning special Life On Mars for Ward Television. Bob was recently inducted into the National Academy of Television Arts & Sciences Silver Circle, for 25+ years of service to the broadcast industry.
Mr. Kanner holds a Bachelor of Arts degree from the University of Maryland.
Vice President & Senior Editor
Mr. Kanner was a founding partner of Asgard Entertainment where he served as Vice President and Senior Editor of Asgard Entertainment, a premiere Washington, D.C. based production house where he edited and co-produced award-winning programs for a variety of network, cable and online clients. His projects include American Occupation for the History Channel, Smithsonian Spotlight for the Smithsonian Channel, Eco Hotspots for the Voom network, and Animal Rescues: Hurricane Katrina for Animal Planet.
Senior Editor
Edited a variety of features and series for the BBC and the European Broadcast Union. He edited documentaries for political clients as well as features for US media outlets. As Editor for USA Today on Television, Mr. Kanner specialized in producing and editing long-form feature stories for the daily magazine show.
As Staff Editor for CBS News Bob was responsible for cutting feature news programming for the network. He edited for Nightwatch, the CBS Morning News, the CBS Evening News and Face The Nation.